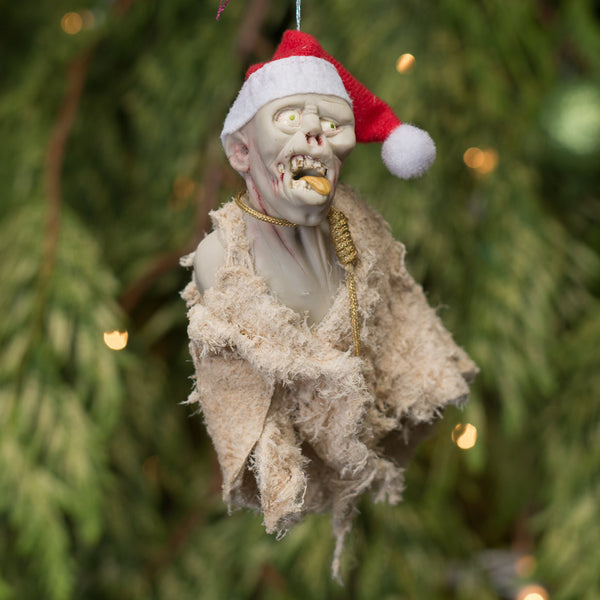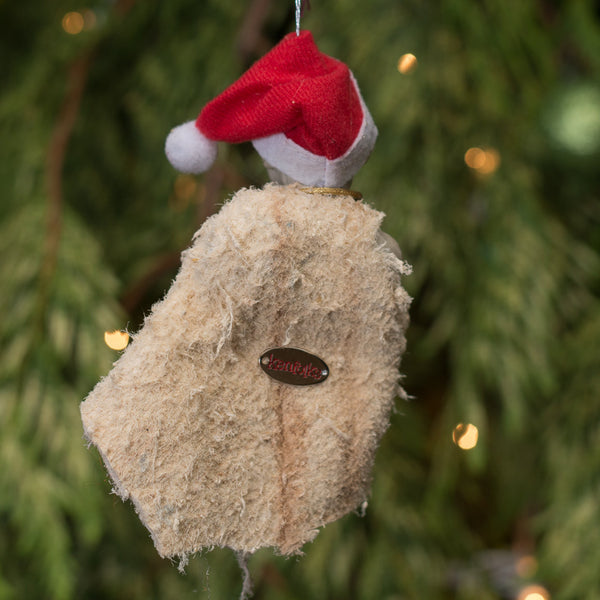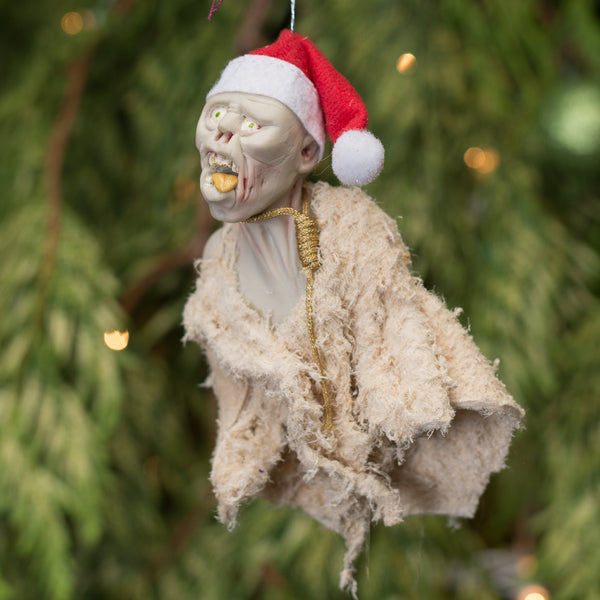 Zombie elf - Walking Dead - Creepy collection of ornaments.
All elves have jobs or at least they used before they got infected with some crazy virus and now have an insatiable appetite for weird candy like zombie Mints, Cat hairball gum, brain lollypops (believe it or not these are real candies!). This is part of my creepy collection, fun things I just have to create. These are perfect for when you need something really different for your Christmas tree. 

Every Kenfolks® character that I make begins as an original polymer clay sculpture. When I make a limited edition replica, I use the original and create a silicone mould then cast copies using the finest quality artist resin available. This process captures all the detail of the original work while providing durability for any delicate components. These limited edition replicas are decorated entirely by my hand and each character is exquisitely adorned to create a unique one of a kind Christmas art experience. As a result no two are the same.

My attention to detail is what sets Kenfolks apart. I use the finest materials available including real fur, Swarovski crystals, antique jewellery, top quality fabrics/leather and enameled paints,resulting in highly textured characters. Often each element is made by hand...from top hats and knitted scarfs to candy canes and toys in a basket.An unsurpassed dedication to quality has culminated after years of creating these wonderful keepsakes. Built to last, these charming collectibles can be yours to cherish for generations.
PLEASE NOTE: I have produced 5 in this series and while very similar there are differences. Therefore please expect that the final product will NOT be exactly as shown. 

Limited edition
Size: 4"h x 3"w x"2"d approximately
Collectible number - SF4710 -4715