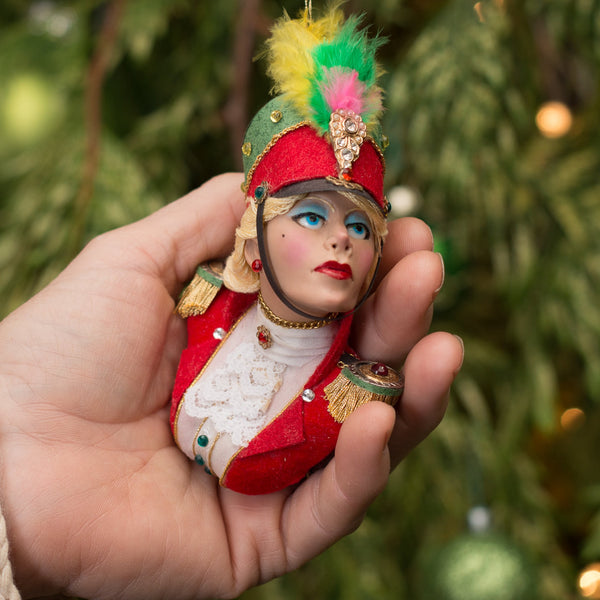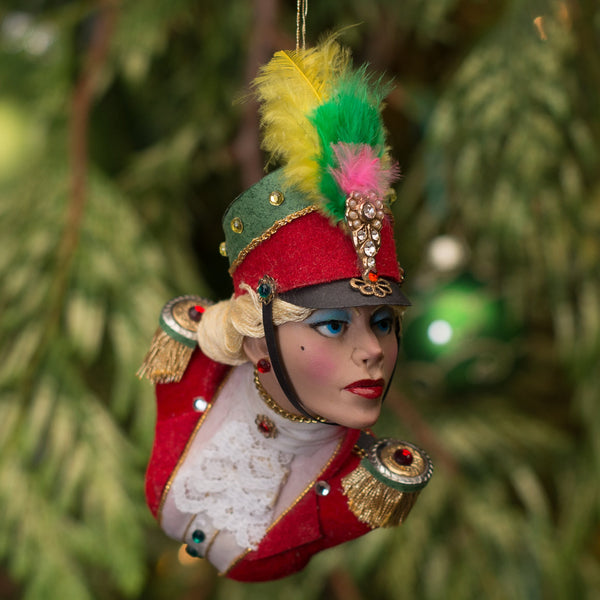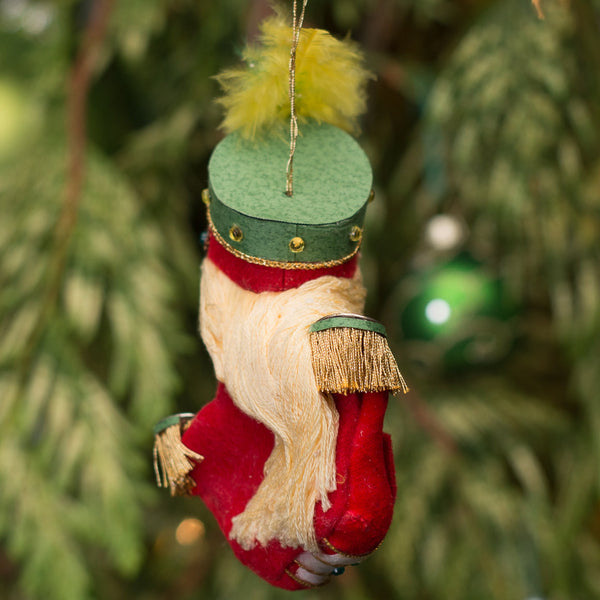 Nutcracker Ornament Toy Soldier - Nutcracker Decoration in red and white like the Canadian flag - handmade original sculpture and costume
Toy soldiers are Santa's private security force, standing guard over the workshop, village and reindeer stable. During the darker ages, the North Pole was a target for marauding sprites aiming to capture Santa's essence. For centuries the exploits of menacing invaders have been thwarted by these steadfast soldiers, keeping Santa's kingdom safe from magic nabbing pranksters. When off duty, they enjoy a sit by the fire sipping Canadian Whisky.
Toy Soldier Canadian Version - Red and White

MY PROCESS:
With a character in mind and a handful of polymer clay I start sculpting. Sometimes I use reference but mostly the facial attributes are clear and I create a unique face. For skin tones other than pink, I will mix clays together to get the perfect complexion. The eyes are white glass beads with hand painted iris and pupils. For the teeth I use a white clay and for the tongue a soft pink. These details create a realistic contrast that I greatly prefer over painted accents.

The finished sculpture is then decorated entirely by hand and each character is exquisitely adorned to create a unique one of a kind Christmas art experience.

My dedicated attention to detail is what sets these collectables apart, often making each element from scratch like paper top hats and knitted scarfs to Fimo candy canes and telescopes. I use the finest materials available including real fur, Swarovski crystals, antique jewelry, top quality fabrics/leather, enamel paints and glues. After years of creating these wonderful keepsakes I still believe the magic is in the details. Built to last, these charming collectibles can be cherished for generations.

This original piece of art is numbered and cataloged for providence and comes with a signed letter of authenticity.


Original Art
Size: 5"h x 3"w x 2"d approximately
Collectable number: KF102

www.kenfolks.ca