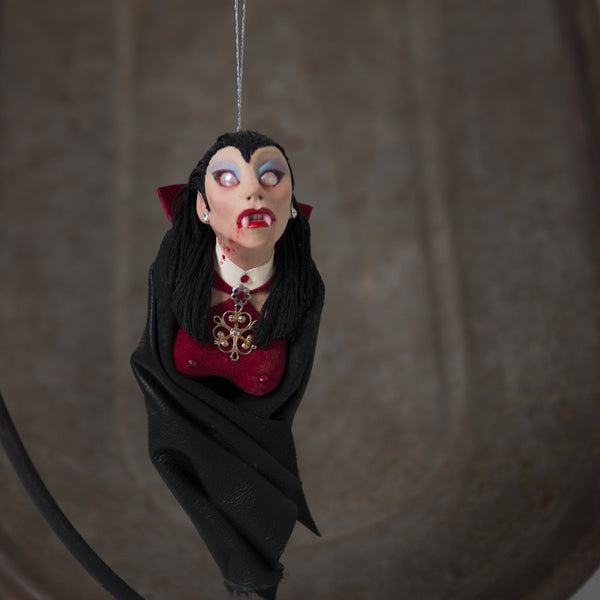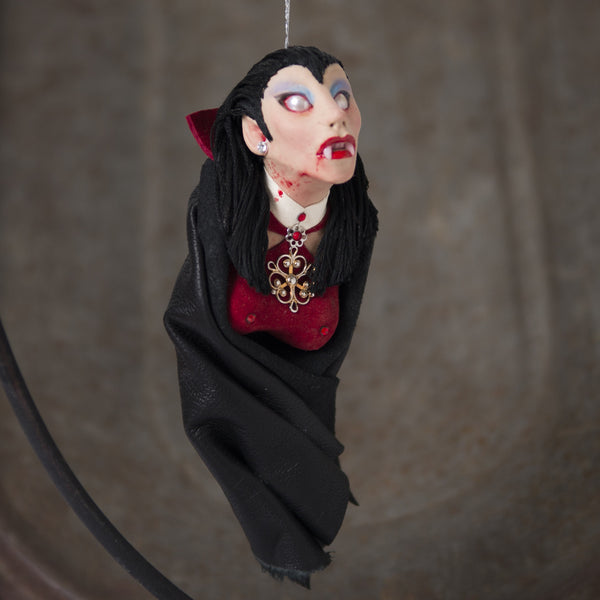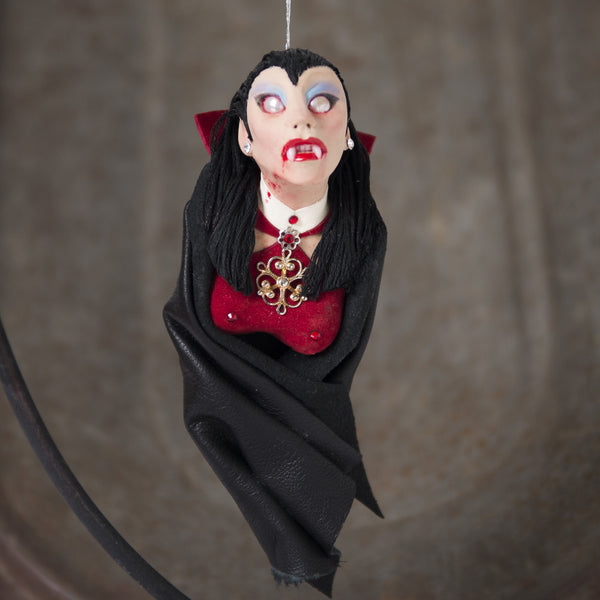 The Sisters Dracula's Vampires - Original Art
The story is told of the sisters who haunt Dracula's castle looking for unwary visitors whom they can devour. 
ORIGINAL SCULPTURE - MY PROCESS:
With a character in mind and a handful of polymer clay I start sculpting. Sometimes I use reference but mostly the facial attributes are clear and I create a unique face.
For skin tones other than pink, I will mix clays together to get the perfect complexion. The eyes are white glass beads with hand painted iris and pupils. For the teeth I use a white clay and for the tongue a soft pink. These details create a realistic contrast that I greatly prefer over painted accents.
The finished sculpture is then decorated entirely by hand and each character is exquisitely adorned to create a unique one of a kind Christmas art experience.
My dedicated attention to detail is what sets these collectables apart, often making each element from scratch like paper top hats and knitted scarfs to Fimo candy canes and telescopes. I use the finest materials available including real fur, Swarovski crystals, antique jewelry, top quality fabrics/leather, enamel paints and glues. After years of creating these wonderful keepsakes I still believe the magic is in the details. Built to last, these charming collectibles can be cherished for generations.
This original piece of art is numbered and cataloged for providence and comes with a signed letter of authenticity.
ORIGINAL ART - 4" L x 2"w x3"d approximately
Collection number - KF40